Membership dues are per school, not individual. Membership dues may be paid when registering for the conference. If there are multiple attendees from one school, only one person needs to include dues on their registration form.
Thank you to our sponsors for supporting the 2023 MADBA Conference
Michael Bedell, President,
Northeastern Illinois University

Melissa Gruys, Vice President,
Cleveland State University
Jennifer Percival, Treasurer,
Bowling Green State University
Michelle W. Trawick, Secretary,

University of Nebraska-Omaha
Trevor Collier, At-Large Board Member, University of Daytona
Niclas Erhardt, At-Large Board Member, Valparaiso University

At the Omni Hotel, Chicago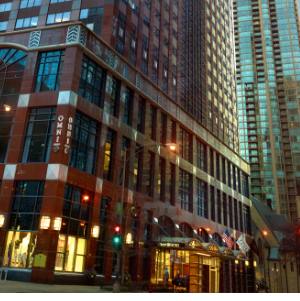 2024 MidAmerican Business Deans Annual Meeting:
Theme TBA
The MidAmerican Business Deans Association provides a forum for chief administrative officers of the member organizations, and their representatives, to share and discover trends and innovations in higher-ed and industry that impact and foster student success.
MABDA 2024
SEPT 22nd - 24th