Contact: daniel.connolly@drake.edu
MidAmerican Business
Deans Association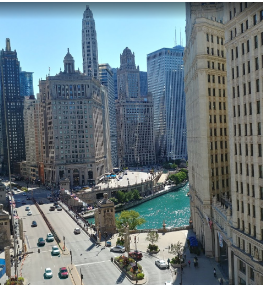 Conference info forthcoming
2020 MABDA Annual Meeting
October 18 - 20, 2020
2020 Annual Meeting
The MidAmerican Business Deans Association (MABDA) 2020 annual meeting will be held at the Omni Hotel in Chicago. Non-conference attendees may join us for an additional fee.
MABDA Membership
Membership dues are per school, not individual. Membership dues may be paid when registering for the conference. If there are multiple attendees from one school, only one person needs to include dues on their registration form.
Special Event Rate
Link Coming Soon
Thank you to our sponsors for supporting the 2019 MADBA Conference

The MidAmerican Business Deans Association provides a forum for chief administrative officers of the member organizations, and their representatives, to
share and discover trends and innovations in higher-ed and industry that impact and foster student success.
Scott Johnson, President,
University of Michigan-Flint
Dan Connolly, VP & Pres Elect, Conference Chair, Drake University
Balaji Rajagopalan, Treasurer,
Northern Illinois University
Diana Lawson, Secretary,
Grand Valley State University
Venky Venkatachalam, Senior At-Large Board Member, University of South Dakota
Anne Balazs, At-Large Board Member, University of Toledo