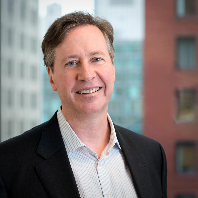 CONFERENCE KEYNOTE SPEAKERS
Timothy Westerbeck
President, Eduvantis
Dr. Vickie S. Cook
Executive Director for Online Learning, Research, & Service, University of Illinois-Springfield
Rachel Dixon-Zudar
Manager, Accreditation Services,
AACSB International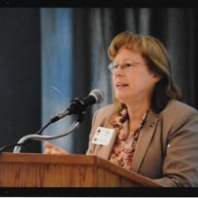 Balancing GenZ Expectations in the Classroom and the Workplace
Monday, October 7, 2019 | 8:45 - 10:15 AM | Picasso
Dr. Vickie Cook is the Executive Director of the Center for Online Learning, Research and Service (COLRS) and Research Professor in the College of Education at the University of Illinois Springfield.
Dr. Cook has been actively engaged providing consulting and faculty development with
educational leaders across the U.S. and in Mexico. Her work has been published in a variety of national educational publications. She worked as part of a team that authored the UPCEA Hallmarks of Excellence.
Her current research agenda focuses on two areas. First, exploring mobile learning through a heutagogical lens and also the impact of a systems approach for online leadership. She teaches online in the Teaching English as a Second Language concentration of the Masters of Arts in Education program at University of Illinois Springfield.
Dr. Cook has served on several regional and national committees, as well as having been a long time member of Illinois Council on Continuing Higher Education (ICCHE) serving in multiple roles on the Executive Board; serves as a board member of the University Professionals & Continuing Education
Association (UPCEA); serves as a mentor for the Association for Continuing and Higher
Education (ACHE); is a member of the Online Learning Consortium (OLC) and serves on the Online Learning Journal Review Board; and was named a 2017 University of Illinois President's Executive Leadership Fellow and a 2017 Online Learning Consortium (OLC) Fellow.
AACSB Updates and Retaining Accreditation
Monday, October 7, 2019 | 10:45 - 12:00 PM | Picasso
Rachel Dixon-Zudar serves as manager,
accreditation services at AACSB International, managing a portfolio of approximately 180 business schools throughout the United States. Rachel's background includes positions in marketing as well as previously working in the conferences department of AACSB. She holds an MBA in Strategy from The University of Alabama.
Designing Your Institution for Stakeholder Relevance
Tuesday, October 8, 2019 | 8:30 - 10:00 PM | Picasso
Tim Westerbeck is President of Eduvantis, a market-leading strategy consulting and marketing services firm serving higher education. In addition to working across the higher education sector, the firm has worked with nearly 70 business schools to help them capture new markets, develop and position new products, gain market share, build brands and design successful marketing and recruitment models.

The data-driven firm has advised leading institutions such as The Wharton School, The Kellogg School of Management, The Fuqua School of Business, The University of Sydney Business School, The Cheung Kong Graduate School of Business, AACSB International, The Graduate Management Admission Council, the Owen School of Business at Vanderbilt University, Chicago Booth, the Stanford Graduate School of Business, and many others.
Tim's columns and commentary on higher education have appeared in Bloomberg/ Business Week, The Wall Street Journal, The New York Times and other international media. He is a frequent conference presenter at global industry forums including the Indian Management Conclave, AACSB ICAM, The European Foundation for Manageme
nt

Development (EFMD) and the Executive MBA Council.
Contact: tim@eduvantis.com