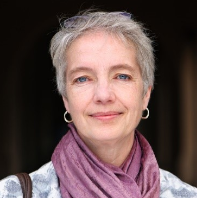 Mid American Business Deans Association Annual Conference
2020 Conference Speaker
B. Joseph Pine II
Author and Co-Founder of Strategic Horizons LLP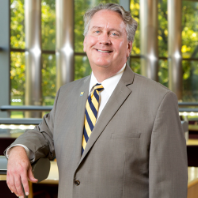 Competing for Customer Time, Attention, and Money
Monday, October 19, 2020 | 9:00 - 10:15 AM Central time

In today's Experience Economy, every business competes for the time, attention, and money of individual customers—students included. Competing poorly is a sure route to commoditization. Competing well means staging experiences that are robust, cohesive, personal, dramatic, and even transformative. In this interactive presentation, B. Joseph Pine II, the co-author of The Experience Economy, will demonstrate why this is so and how companies—and business schools—can engage their customers in such remarkable experiences.

Bio: B. Joseph Pine II is an internationally acclaimed author, speaker, and management advisor to Fortune 500 companies and entrepreneurial start-ups alike. Mr. Pine co-founded Strategic Horizons LLP, a thinking studio dedicated to helping businesses conceive and design new ways of adding value to their economic offerings.

Mr. Pine and his partner James H. Gilmore re-released their bestseller The Experience Economy in 2020. It features an all-new preview on Competing for Customer Time, Attention, and Money. The book demonstrates how goods and services are no longer enough; what companies must offer today are experiences—memorable events that engage each individual in an inherently personal way. It further shows that in today's Experience Economy, companies now compete against the world for the time, attention, and money of individual customers. The Experience Economy has been published in fifteen languages and has twice been named one of the 100 best business books of all time by 800CEOread (now Porchlight).

Mr. Pine's first book in 1993 was the award-winning Mass Customization. He also wrote, among others, Authenticity: What Consumers Really Want in 2007 with his partner James H. Gilmore and Infinite Possibility: Creating Customer Value on the Digital Frontier in 2011 with Kim C. Korn.


Session Sponsored by

How and Why We Became Addicted to Project-Based Learning

Monday, October 7, 2019 | 1:30 - 2:45 PM Central Time
Serving as 'pushers' of project-based learning (PBL), Steve and Kris will tease you with tastes of project work, wow you with data on its effectiveness, and share their stories of becoming addicted. Each has an extensive history of involvement in PBL, and WPI has a 50-year tradition of PBL as a central component of its academic programs. Come and learn why you and your students will benefit from an addition to PBL.

Bios:
Kristin Wobbe is director of the Center for Project-Based Learning and of the Great Problems Seminar program. She has a long history with project-based learning, having introduced projects into her biochemistry classes early in her career as a professor over two decades ago. She has given workshops and seminars on project-based learning at conferences and several colleges and universities. Her teaching awards include the Moruzzi Prize for Innovation in Undergraduate Education, and she a co-recipient of the 2016 Bernard M. Gordon Prize for Innovation in Engineering and Technology Education awarded by the National Academy of Engineering. She received her BA in chemistry from St. Olaf College and her PhD in biochemistry and molecular biology from Harvard University. Recent publications include Project-Based Learning in the First Year (Stylus Publishing) and articles that appear in Change: The Magazine of Higher Learning and Diversity and Democracy.

Steve Taylor is a professor of leadership and creativity at the WPI Foisie Business School. His research is focused in two areas: organizational aesthetics and reflective practice. The former applies art-based scholarship and practice to management and organizations. The latter focuses on the ability to analyze our own actions and learn how to be more effective, ethical, and artful as managers and leaders. His research has been published in academic journals including Organization Studies, Leadership Quarterly, Leadership, Academy of Management Learning and Education, and Journal of Management Studies. Taylor is the author of the books: Leadership Craft, Leadership Art; You're a Genius: Using Reflective Practice to Master the Craft of Leadership; and Staging organization: plays as critical commentaries on workplace life. He is also the founding editor of the journal Organizational Aesthetics. Steve is a playwright, whose plays have been performed in England, France, Poland, Canada, Denmark, New Zealand, Italy, Australia, and the United States. He received a PhD in management from Boston College; an MA in performing arts from Emerson College; and a BS in humanities from the Massachusetts Institute of Technology.

Dr. Steve Taylor
Worcester Polytechnic Institute (WPI)
Conference Welcome Remarks
Monday, October 19, 2020 | 8:45 - 9:00 AM
Presenters: Scott Johnson, University of Michigan – Flint and Dan Connolly, Drake University

Please join Scott and Dan as we kick off the 2020 Mid American Business Deans Association Annual Conference, welcome our distinguished guest speakers, and recognize the planning committee and sponsors who made this program possible.
Dr. Thomas Walstrum
Federal Reserve Bank of Chicago
Economic Outlook for the US and Midwest

Monday, October 19, 2020 | 11:00 - 12:15 PM Central Time


This session will review the current state of the economy for the US and Midwest using the latest available data from a range of sources. It will also include a framework for understanding how the coronavirus crisis has affected the macroeconomy and an examination of the factors that predict the size of the economic decline and recovery at the state level. The session will conclude with a review of estimates for when the US economy will be fully recovered.

Bio: Thomas Walstrum is a senior business economist in the economic research department at the Federal Reserve Bank of Chicago. His responsibilities include the Seventh District's contribution to the Beige Book, the Chicago Fed Survey of Business Conditions, the Midwest Economy Index, and briefings for the Chicago Fed president on Seventh District economic conditions. He is also a contributing author to the Bank's Midwest Economy blog. Walstrum holds a B.A. in economics from Wheaton College, Illinois, and a Ph.D. in economics from the University of Illinois at Chicago, with concentrations in labor and urban and regional economics.

Community Mixer

Monday, October 19, 2020 | 3:30 - 5:00 PM
Central Time

Please gather your beverage of choice and join colleagues for informal discussions and networking. Share ideas, meet new people, and connect with friends as you discuss topics that are top of mind.

The Fourth Industrial Revolution – How to Prepare Our Students for the Future

Tuesday, October 20, 2020 | 9:00 AM - 10:15 AM Central Time

It's coming and there is no escaping it...the 4th industrial revolution. The changes in business that will accompany the 4th industrial revolution are truly disruptive. In this session, we will explore the 6 core technologies of the 4th industrial revolution: blockchain and cryptocurrency, artificial intelligence (AI), extended reality, additive manufacturing, Internet of Things (IoT), and autonomous vehicles and drones. Then, we will focus on how to teach these technologies to students who will determine how those technologies will be used to redefine the landscape of business.


Bio: Stephen Haag is a Professor of the Practice in Business Information and Analytics at the University of Denver's Daniels College of Business. During his 25-year stay at DU, Dr. Haag has been the Chair of the Department of Information Technology and Electronic Commerce, the Associate Dean of Graduate Programs, the Director of Assurance of Learning, and the Director of Entrepreneurship. He is the co-author or author of 47 books and has appeared in Parent Magazine, Good Housekeeping, Wired Magazine, and numerous other publications.



Dr. Stephen Haag
University of Denver
AACSB Accreditation Update: 2020 Standards, Virtual Visits, and What's Next

Tuesday, October 20, 2020 | 11:00 AM - 12:15 PM Central Time

In this session AACSB's Chief Accreditation Officer, Dr. Stephanie Bryant, will provide an update on the roll-out of the 2020 standards and the major differences with the new standards, our mandatory Volunteer Training program that accompanies the 2020 standards, best practices on virtual visits now and in the future, and what we are working on next. Hint: There's a Falcon in it.

Bio: Stephanie Bryant is the executive vice president and chief accreditation officer for AACSB. Bryant is a part of AACSB's executive leadership team and provides vision, leadership, and oversight of AACSB's accreditation-related services, including the coordination of nearly 550 volunteers from business schools and business who play an essential role in helping schools achieve their mission through accreditation. As an established thought leader, Bryant acts as spokesperson and advocate for the advancement of quality business and accounting education and engages business stakeholders to help business schools prepare future leaders with the right skills and mindset to lead in a changing, diverse, and global world.

Before joining AACSB in 2017, Bryant served as dean of the College of Business at Missouri State University. Under her leadership, the AACSB-accredited school rose to become the 34th largest college of business in the United States. During her tenure, enrollment grew by 890 students to 5,500 students, making it one of the largest colleges of business at any public university in the central Midwest. Previously, she was director of the University of South Florida's School of Accountancy, overseeing a program of nearly 1,000 undergraduate, master's, and doctoral accounting students. With over two decades of experience as a professor and in college administration, she is a highly respected researcher and scholar. Her area of academic specialty is information technology security and control, and she has co-authored two textbooks and more than 30 academic articles. She is actively involved in civic and community activities, including Beta Alpha Psi, an honor organization for financial information students and professionals, and the American Accounting Association.

Bryant received her PhD and BS in accounting from Louisiana State University and is a Louisiana CPA (inactive). A proven leader, innovator, and global thinker, Bryant was the 2016–17 chair of the AACSB Accounting Accreditation Committee (AAC), previously served as a member of the 2016–18 AACSB Board of Directors, the AACSB Committee on Accreditation Policy (CAP), and the AACSB Accounting Accreditation Task Force.


Dr. Stephanie Bryant

AACSB's Chief
Accreditation Officer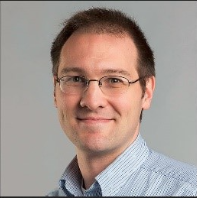 The Agile College: Navigating Demographic Change

Tuesday, October 20, 2020 | 1:30 - 2:45 PM Central Time

In this interactive session, Dr. Grawe will briefly review recent demographic trends and their implications for higher education. Then, drawing on interviews for his recent book, he will share how proactive institutions are attacking demographic challenges through initiatives in recruitment, retention, academic programming, and consortial collaboration. Connections will be drawn to COVID-19 and its impacts. Participants will be encouraged to share their own observations about the changing composition of the market for higher education and how institutions might adapt to the changing environment.


Bio: Nathan Grawe is the Ada M. Harrison Distinguished Teaching Professor of the Social Sciences at Carleton College where he has served on the faculty since 1999. Nathan earned his BA from St. Olaf College and his MA and PhD in Economics from the University of Chicago. Nathan's 2018 book, Demographics and The Demand for Higher Education (Johns Hopkins University Press) examines how recent demographic shifts are likely to affect demand for higher education. In a follow-up project, The Agile College (Johns Hopkins University Press 2021), Nathan draws on interviews with higher education leaders to provide examples of how proactive institutions are grappling with demographic change.

Dr. Nathan Grawe

Carlrton College
Tuesday, October 20, 2020 | 3:30 - 5:00 PM Central Time

Facilitators: Dr. Diana Lawson, Grand Valley State University, and Dr. John Navin, Ohio Northern University



Four Big Changes Brought by Covid-19

Wednesday, October 21, 2020 | 9:00 - 10:15 AM Central Time

The business of running a business school will never be the same, thanks to COVID‑19. Some adaptations to the pandemic will disappear, artifacts of a temporary situation. Other changes will stick, as the crisis simply accelerated change that was already occurring. Eduvantis president Tim Westerbeck will take a step-by-step look at core changes to the competitive environment, product delivery, customer expectations, branding and marketing that every institution must understand if it is to prosper in the post-Covid era. Participants will learn:


On what dimensions will the business school product most need to change in the future?

How will marketing be impacted by the changes brought by COVID-19?

How have consumer perspectives and expectations changed?

What is the best plan of action for preparing your institution for competition going forward?

What will be the toughest requirement and why?

Bio: Tim Westerbeck is President of Eduvantis, the leading data-driven strategic consulting firm serving the global business school market. The firm has worked with more than 80 business schools to develop enrollment growth strategies, capture new markets, gain market share, identify new revenue streams and design more effective product, digital marketing and recruitment models to enhance competitive standing.

Tim has advised leading institutions such as The Wharton School, The Kellogg School of Management, The Fuqua School of Business, The University of Sydney Business School, The Cheung Kong Graduate School of Business, AACSB International, The Graduate Management Admission Council, the Owen School of Business at Vanderbilt University, Chicago Booth, the Stanford Graduate School of Business, and many others.

As a periodic columnist for Bloomberg/Business Week, and commentator in The Wall Street Journal, The New York Times and other global media, and a regular presenter at global industry forums such as the Indian Management Conclave, AACSB International, The European Foundation for Management Development and the Executive MBA Council, Tim is regarded as one of the foremost experts on management education. Contact: tim@eduvantis.com.
Dr. Tanja Hinterstoisser
Champlain College

The Impact of the Coronavirus Pandemic on Hiring New College Graduates

Wednesday, October 21, 2020 | 11:00 - 12:15 PM Central Time

As higher education grapples with the enormous academic and operational challenges presented by the coronavirus pandemic, educators and administrators are exploring ways to ensure the future employability of our students and graduates. Over the summer, career centers throughout the US have collected data and insights from surveys, polls, town halls, and virtual roundtables to assess employer hiring and relevant skills for the future. While much is uncertain about the economy and job market in the coming months and years, this presentation will identify consequences and opportunities for current students and recent graduates.


Bio: Tanja Hinterstoisser is an applied psychologist with more than 20 years of higher education experience, including roles in teaching, research, and administration. She has served as an educational consultant, executive coach, and board member for various for-profit and not-for-profit institutions around the country. Prior to joining Champlain College as the Director of Career Collaborative for Emerging Talent and Professional Alliances, Dr. Hinterstoisser served as the Associate Director and Interim Co-Director for the Suitts Center for Career Management at the Daniels College of Business at the University of Denver.

Dr. Hinterstoisser developed a professional focus on career-related topics in 2003 when she taught her first masters-level course in career development. Since then, she has become a national speaker and presenter and an advocate for innovative career practices in higher education. She built the first mandatory, multi-year career positioning and personal finance curriculum for undergraduate students at Champlain College. Dr. Hinterstoisser is a dual national from Munich, Germany and Buenos Aires, Argentina. She is fluent in Spanish, German, and French.
Innovation Awards

Wednesday, October 21, 2020 | 1:30 - 2:45 PM Central Time

Presenters: Dr. Venky Venkatachalam, University of South Dakota, and Dr. Anne Balazs, University of Toledo

MABDA Business Meeting

Wednesday, October 21, 2020 | 3:30 - 5:00 PM Central Time


Participation in the MABDA business meeting is open to all. Please attend to help make MABDA even better!
Wednesday, October 21, 2020
Dr. Kris Wobbe

Worcester Polytechnic Institute (WPI)

Tuesday, October 20, 2020